Did you know, WordPress currently runs more than 28% of all websites? Yeah…Some of those sites include CNN, Forbes, TechCrunch,and many other popular sites that you probably use or see every single day!
How To Keeping Your WordPress Site Updated
As WordPress bloggers, everyone knows it's important to keep their WordPress site updated, but many skip it because it consumes more time…. Yeah…You're right! It takes more time especially if a theme or plugin isn't compatible.
But if you don't keep your WordPress site updated, there might be a chance for a hacker to exploit your site's vulnerabilities. WordPress doesn't just add few features and themes; they also come with advanced security features. They also fix security issue to keep your site safer and secure.
Why Do You Need to Keep Your Word Press Updated?
If you don't update your WordPress site, it will not only affect your site but also your visitor's site too. Shocked right? Yeah…Hackers don't attack or hack your site to steal data from the site itself. Instead, they install malware which attacks visitors to your site and steal theirs too. So when Google detects such kind of malfunctions, your site may be blacklisted.
Recent studies revealed that more than 10, 000 sites are blacklisted daily. To overcome these issues, you need to keep your WordPress site always updated.
WordPress Updates – Many updates are designed in such a way to fix security loopholes to keep your site safer from hackers and malware. You might think updating your WordPress site requires an expert help. But it doesn't. WordPress provides a detailed, step-by-step guide on every release so you can understand the importance of updates.
With each and every WordPress update, it will be easier for you to fix bugs, add new features, improve site performance, and to stay up-to-date with new industry standards.
Overall, when you do not follow the updated version, you are risking your WordPress site security and missing out on many new features.
Let's take a detailed look at the advantages of keeping your WordPress Updated:
Site Security:
As mentioned above, security is one of the main reasons behind why you need to keep your website updated. Currently, WordPress runs more than 66 Million websites. Due to this huge popularity, WordPress has been the main target for hackers to hack popular sites, distribute malware, data theft and all other kinds of cybercrimes. But by keeping your site updated, you can stay away from all these security issues.
Enjoy New Features:
Each and every WordPress updates come with amazing features and changes which enhance the look and feel of the WordPress Site. For instance: WordPress Version 4.0 comes with improved plugin install, Version 4.1 designed to support inline image editing, and V 4.2 comes with faster plugin updates. Likewise, each WordPress updates come with new features and enhancements.
Higher Performance:
Page Speed and Loading speed is the main factor that decides your presence in SERPs. Updating your WordPress site will enhance the performance your site that makes your WordPress run faster and more efficient.
Ensures Compatibility:
There are many themes and plugins released recently that doesn't coordinate with their existing version. By keeping your WordPress site updated, you can take an advantage of newly available themes, plugins and enhancements.
On the final recap, by keeping your WordPress site updated, you can enjoy,
Improved WordPress security
Cool new WordPress features
Faster WordPress experience
A bug-free WordPress website
Better compatibility
How To Keep Your WordPress Site Updated: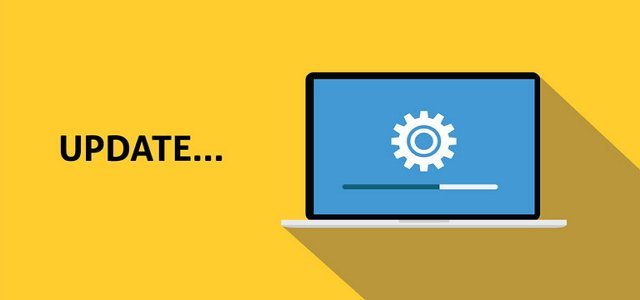 You might think of that updating your WordPress site is a time-consuming process. But it is literally false. To keep your WordPress site updated, all you need to do is visit Dashboard » Updates page and install those updates. This is just a one-step process.
When you're busy in running your business, you might not have time to login your WordPress sites daily, so you may not be aware of there is an update available. But fortunately, if you're using WordPress Version 3.7, you can turn on automatic updates for major and minor updates for plugins as well as themes.
To get email notifications regarding new updates, you need to install and activate the WP Updates Notifier plugin. Once active activation, visit Settings » Updates Notifier to configure the plugin settings.
Hope the information provided here is helpful for you!  Want to know more about WordPress update? Comment below! 🙂